Examination of the quality of bare printed circuit boards and assemblies according to IPC-A-600 and IPC-A-610
Applied standards
IPC-A-600
IPC-A-610
IPC-TM-650
J-STD-001
J-STD-003
DIN EN 60068-2-69
DIN EN ISO 3497
At HTV, assemblies and bare printed circuit boards are comprehensively and highly precisely inspected using a variety of processes and methods according to IPC-A-600 and IPC-A-610.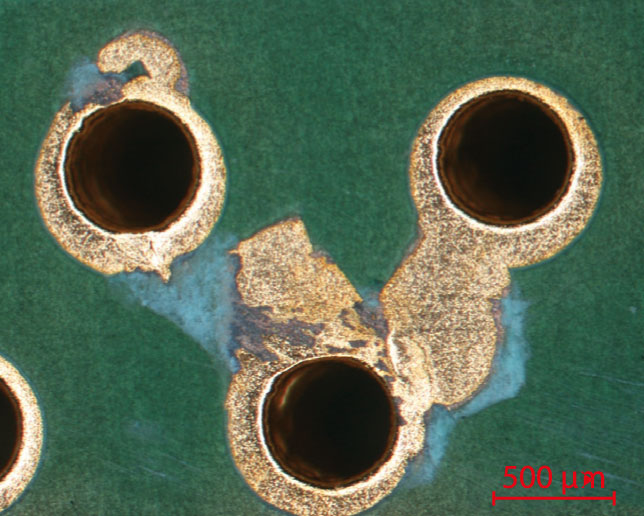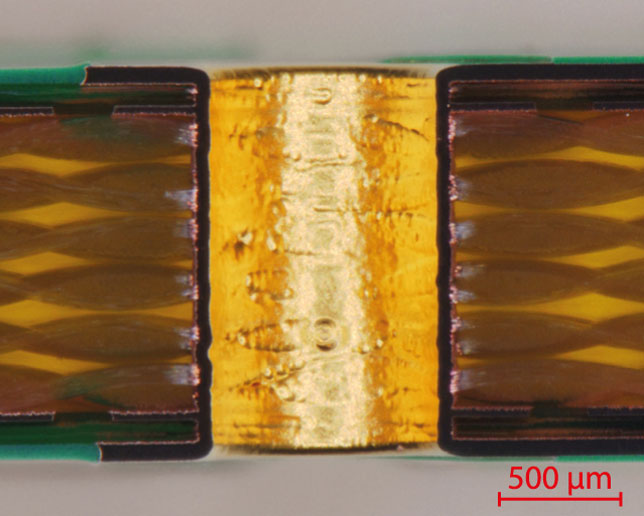 Investigations according to IPC-A-600
The generally accepted IPC-A-600 standard contains speci-fications concerning the evaluation of the condition of bare printed circuit boards to ensure error-free and reliable assemblies, devices and systems.
At the HTV Institute for material analysis bare printed circuit boards are investigated by certified IPC specialists using numerous analytical methods in view of the following features:ahren hinsichtlich folgender Merkmale untersucht:
Externally visible features:
Base material surface
Holes and contacts
Conductive pattern
Solder resist (solder mask)
Solder coatings
Marking
Internal features (microsection):
Registration of the conductor and hole pattern
Evaluation of the conductive pattern and the base material with etching characteristics,
conductor thickness, foil thickness, layer-to-layer spacing, electrical spacing, blind vias and buried vias, burrs and nailheading, plating thickness, annular ring, solder resist thickness, roughness, nodules, flares
Characterization of defects in the laminate
(outside the heat zone), such as delamination/
bubble formation, separation of internal layers, cracks in plating and foils, etchback, lifting of
lands, incomplete plating (holes)
Acceptance criteria for flexible and rigid-flexible printed circuit boards, metal core printed circuit boards
Measurement of ionic contamination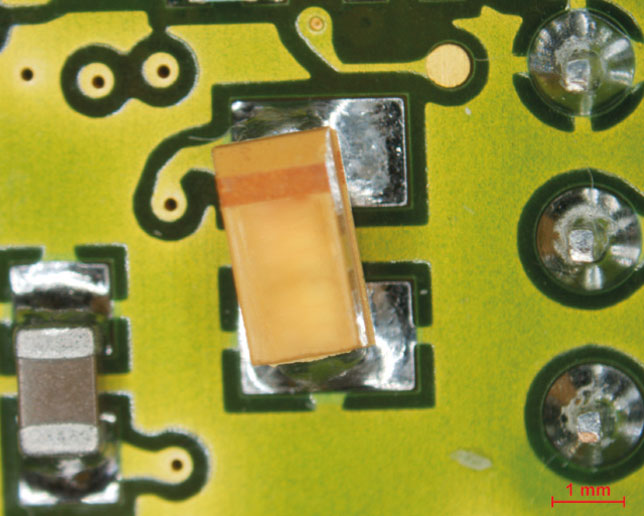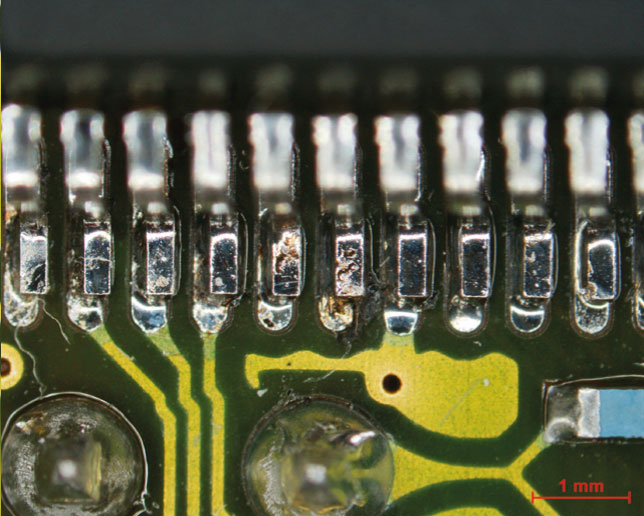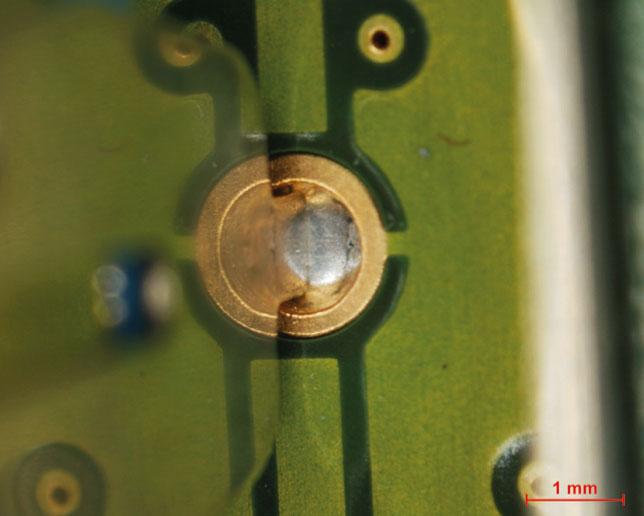 Investigations according to IPC-A-610
The IPC-A-610 standard forms the basis for the visual non-destructive assembly examination.
In the HTV Institute for material analysis certified IPC specialists evaluate the quality of assemblies using various criteria:
Mounting and securing parts:
Installation of mounting parts, connectors, handles, extractors
Solder joints:
Acceptance requirements, anomalies
Terminal connections:
Edge clips, swaged hardware, wire/lead placement, insulation, soldering terminals – solder
Through hole technology:
Component mounting, component securing, supported/unsupported holes
Printed circuit boards and assemblies:
Laminate requirements, marking, coating
Discrete wiring:
Solderless wrap technology, jumper wires, cable preparation for strain/stress relief on connectors
A detailed IPC-A-600/610 investigation report comprehensively presents the current condition of the printed circuit board or assembly with informative image documentation.
Info box:
In the HTV Academy specific knowledge about the IPC-A-600/610 standard can be acquired. In addition, a further education to become an official IPC certified IPC-A-600/610 specialists (CIS) are possible.