Services in the field of electronic components
Latest News
HTV, founded in 1986 as a high-performance center and test house for electronic components, is one of the worldwide market leaders in the field of testing, component programming, long-term conservation and storage, analyses and processing of electronic components.
Due to predictive and continuous expansion of the group of companies, unique synergies for almost all areas of electronics have been developed and realized in the last years.
In addition to the core services, assembly and packaging of microelectronic circuits as well as specific EMSPLUS® services for creative and reliable electronic solutions "Made in Germany" can be provided from one source.
The high degree of creativity of the more than 220 employees leads to the constant expansion of the portfolio with new extraordinary, also intersectoral, processes and products with unique selling points (USP). For example, the subsidiary HTV Cyperion GmbH developed a highly secure computer system for maximum data security.
Company philosophy

"A really good idea can be recognized by the fact that its realization
seems impossible from the very beginning".
(Albert Einstein)
Albert Einstein expressed this idea almost 100 years ago. For HTV it became the theme of action. To be always in search of NEW (things) and to create something meaningful and unique out of imaginative and creative business ideas – this philosophy contributes significantly to the success of the group of companies. Own research and development departments as well as the HTV Creative Center, in which new business ideas are worked out together with employees, customers, other companies or private persons, enable the development of specific and cross-sectoral innovative products and processes.
HTV code of success: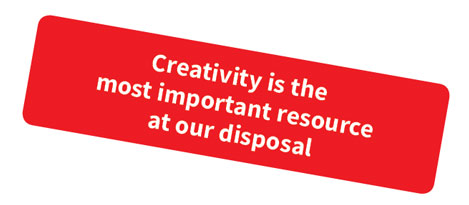 Creativity & Uniqueness
Innovation & Flexibility
Alternative- and Lateral Thinking, overcome limits
Prompt decisions
Courage to figure out new paths
Own Research & Development
Participation of employees in the company
Always be one step ahead than expected
Core Values
HTV represents creativity, success and visions, combined with performance, courage, optimism and justice. Traditional values like honour, decency and trust form the basis.
Highest quality and top performance (zero-defect target) as well as optimal customer care and service are further basic values firmly established in the entrepreneurial thinking of all HTV employees. The definition and continuous monitoring of quality targets as well as successive process improvement are mandatory.
HTV acts completely independent from corporations, semiconductor manufacturers or other interest groups and performs all services neutrally and impartially. Due to the always open and cooperative partnership of the HTV team, the optimal solution can be found for each specific customer requirement.